Ok I had one of those "DUH!" moments. I have been slowly redecorating my bedroom, or should I say finally getting around to doing something in our room for a change. It seems I have decorated every other room in the house but our bedroom always came up last. So one weekend while my husband went on a fishing trip I thought I would surprise him with painting the bedroom, and changing it around a bit. Well I bit off way more than I could chew. But its coming along, I'll be posting more about that later.
Anyhow my "DUH!" moment happened when I painted our dressers. Originally they were stained but with the wood floor it clashed in color. Besides I painted the walls a Tiffany blue and the stained oak color just didn't do it for me. So I thought I would paint them black, oh my gosh they look fabulous. The problem was with the hardware, they had black hardware on them. So I thought I would go buy more modern hardware, in a stainless or those really cute glass knobs. Problem being that they cost a fortune and I'm just too cheap to spend that much on new knobs. Sooooo it dawned on me one day, HELLO spray paint them! After all I liked the shape of the old hardware so why not?
This was them before, perfecty fine hardware just not on a black dresser.
First I put on a coat of Rust-Oleum Hammered spray paint in a stainless/silver color
.
Then I applied an acrylic black, and rubbed it off before it dried so it was just left in the creveses. Then a top coat of clear sealer.

Voila!!
Check it out, what do you think? I saved approx. $100 for both dressers. Pretty proud of myself :)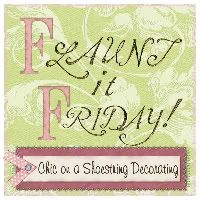 Praise God for YOU!!!
Read more: http://www.mylivesignature.com/wizard3_2.php##ixzz0miIcUbIS